Majestic Commercial, the on-trade division of Majestic Wine, today revealed a record number of gold medal wines awarded at the 2020's Sommelier Wine Awards (SWA) – the leading hospitality awards body. Over 60 of Majestic's wines won awards in total.
The SWA is the UK's only on-trade competition, which every year aims to focus on recognising the best wines stocked in pubs, restaurants and hospitality across the country. Entry for the awards took place in January, before the outbreak of COVID-19 hit similar competitions.
Organisers of this year's awards commented on the overall variety of the winners, hailing 'the most diverse range of winning wines to date'. And whilst the outbreak has forced much of the hospitality sector to go into complete hiatus, the SWA's competition director Micaela Martins Ferreira believes that "when it bounces back, which I'm sure it will, there is an incredibly strong line up of wines available to the hospitality sector".
The Paul Drouet Brut, Baron de Baussac Viognier and Grati Chianti were amongst those scooping a top accolade from the Majestic on-trade range. As well as 15 gold medalists, the business also revealed a further 11 silvers and 24 bronzes. The results represent a marked increase on previous years.
Following the release of this years results, Majestic's Chief Commercial Officer Robert Cooke said:
"We're delighted to see so many of our exclusive on-trade wines receiving these prestigious awards. Clearly, right now there are far more pressing issues facing the hospitality industry, but it's important to us to ensure the quality of the wines we supply to bars, restaurants and stadiums across the UK are the best they possibly can be. That way we can all look forward to safely revisiting the places we love most, and raise a glass of something special when we next do."
Award winners to look out for –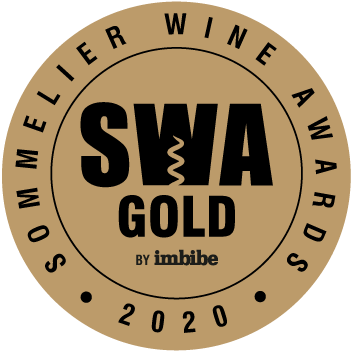 Paul Drouet Brut N/V Gold
'A light champagne made in a fresher style, with good finesse. A nice bouquet, a good minerality on the finish.'
Baron de Baussac Viognier, PGI Pays d'Oc 2019 Gold
'A really good example of Languedoc Viognier, with lovely acidity. This is young and lively, and would be ideal as an aperitif on a hot summer evening.' Chiara Sieni, MM Grocery.
Grati 'G' Chianti 2018 Gold
'Red fruit, violets and sweet spices on the nose, leading to a fruit-driven palate with silk tannins and a fresh aftertaste.' Gaetano Giangaspero,
Domaine du Sabot Beaujolais Villages 2019 Gold
'Fresh, juicy red-cherry fruit, with some crisp acidity and an elegant style overall.' Vivienne Franks, Aspects of Wine.
Côtes du Rhône, Remy Ferbras 2018 Gold / By the Glass
'This good-value wine with youthful cherry notes and punchy acidity was made for saucisson.' Sarah Jane Evans MW, team leader.
Pinot Grigio Rosé Le Colline di San Giorgio, Breganze 2019 Gold / By the Glass
'Notes of fresh strawberries, green melon, roses and yellow peach – excellent value for money.' Emanuel Pesqueira, Edwardian Hotels London.
Silver Medal Winners –
Prosecco Bel Canto NV Silver
King Rabbit Merlot 2019 Silver
Macon-Villages La Cave d'Azé 2018 Silver
Bantry Bay Pinotage, Western Cape 2019 Silver
The Parodist Pinot Grigio 2018 Silver
Camino Real Blanco Rioja 2018 Silver
Two Ridge Trail Merlot 2018 Silver
Five Foot Track Shiraz, South Eastern Australia 2018 Silver
Marques de Calado Rosé, Vino de la Tierra Castilla 2019 Silver